custom orders
Please fill out the form and include any other details that may be important to your request.
Disclaimer: Please make sure you are inquiring about your custom order at least 2 months in advance - Due to high demand; inquiries for anything sooner may be accepted, but not guaranteed.
flavour list
Pick your favourites from our list of gourmet donuts!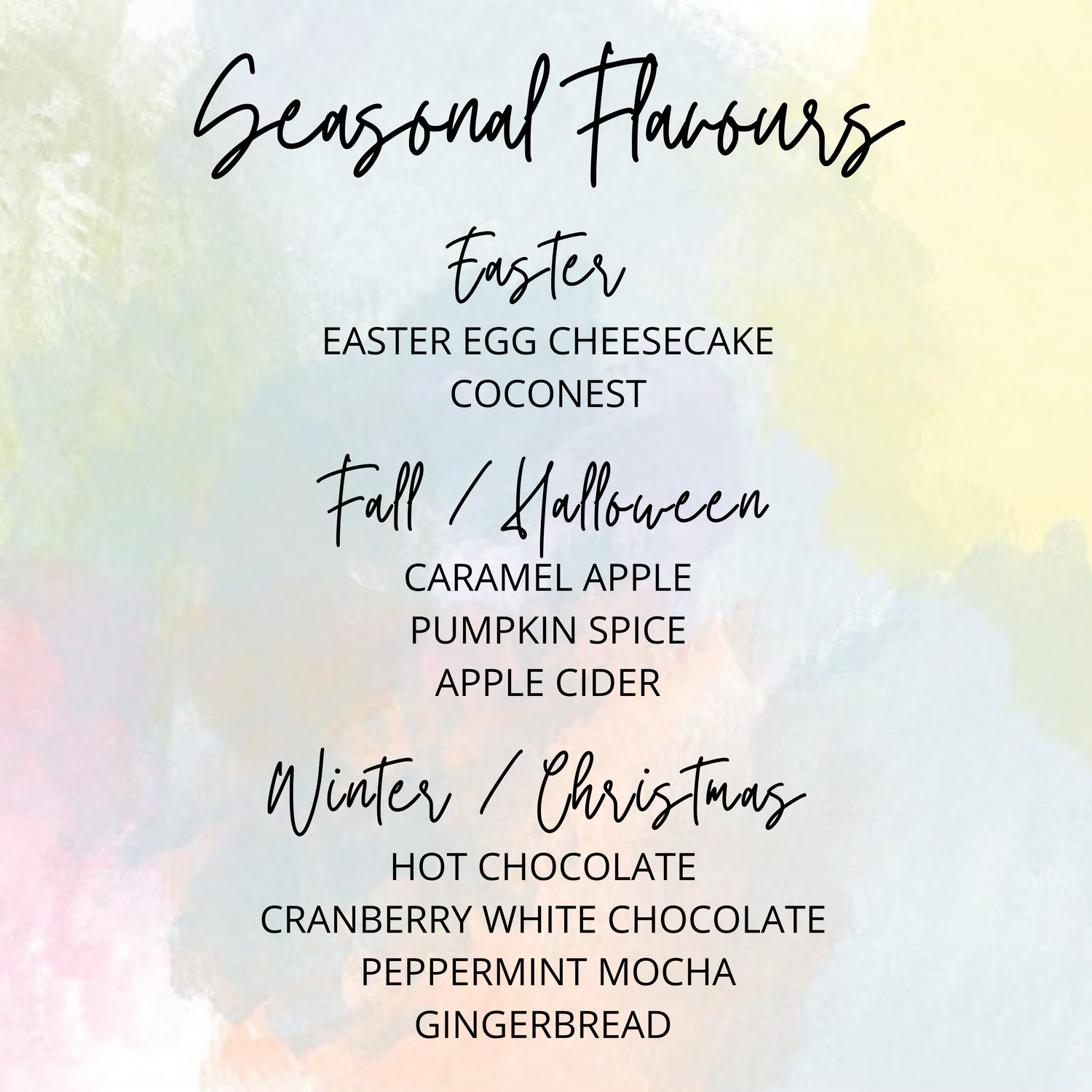 seasonal flavours
Only available seasonally, check out our festive seasonal flavours!
browse our flavours for this month!